Building a Community of Food Lovers with Vetted, Certified Home Cooks
YouFeed's Home Cook Approval Process
Your safety is important to us before, during and after every meal purchase. Within the app, you will find all the ingredients, food allergies, photos of cooks' kitchens, as well as reviews from YouFeed customers. Our multi-step vetting process consists of our YouFeed Chef Support team interviewing chef applicants, reviewing their past history, and approving their kitchens to ensure they meet safety standards.
In addition, we require our home cooks to hold a valid food handling certification and if they don't, we guide them to go through training courses and get certified. As an added bonus, our home cooks will also receive exclusive training and guidelines through our unique e-learning training modules.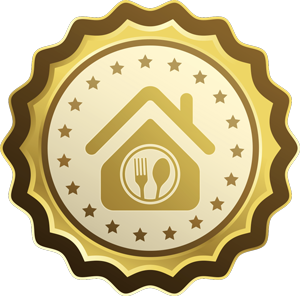 Food Handler's Certification
As part of the YouFeed approval process, all home cook applicants are required to hold a valid food handler's certificate. If they do not already have one, we require them to train and apply for a food handler's certification to ensure they are able to handle food safely.
The StateFoodSafety's food handlers card course is approved by hundreds of state and county health departments and regulatory agencies nationwide. It holds the ANSI certificate program accreditation (ASTM e2659-2015).
By the end of the training, each home cook will be able to:
Recognize how food can cause illness or allergic reactions.
Prevent contamination of food and food-contact surfaces with the hands and body.
Use time and temperature control throughout the flow of food.
Maintain a clean environment for food preparation and service.
About YouFeed
YouFeed is an online marketplace that enables you to buy and sell home cooking. Our mission is to change the way people have access to food by connecting local, approved home cooks with people who love and crave authentic, homemade cuisine. The YouFeed app is available for download in the App Store and Google Play.