We are proud to announce that the YouFeed App was recently featured on the Wyoming Tribune Eagle, Wyoming's second largest newspaper serving Cheyenne and Laramie County.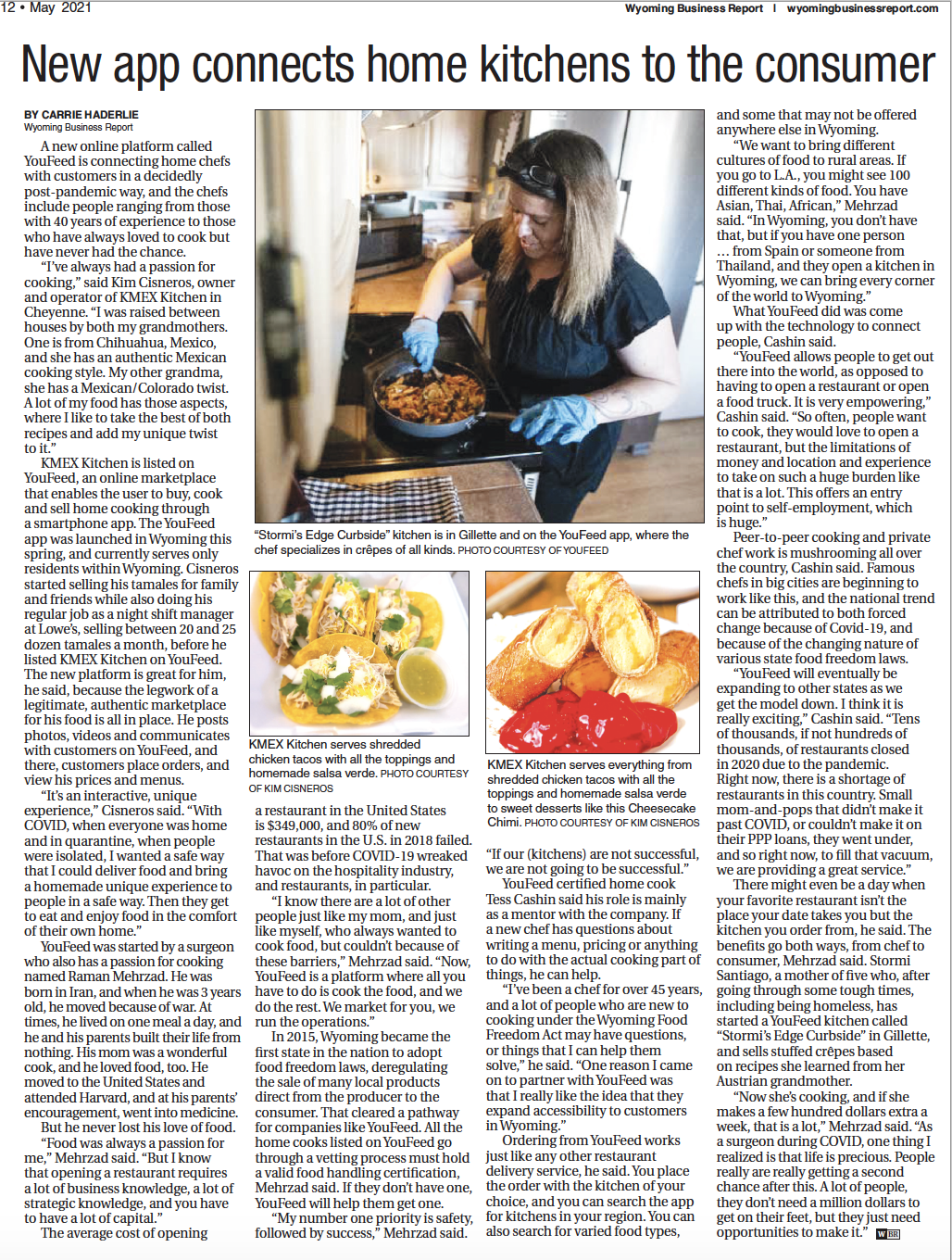 The article, which is called "New App connects home kitchens to the consumer", was also run on the Wyoming Business Report, Wyoming's only statewide business journal. It includes an interview with one of YouFeed's very first home chefs, Kim Cisneros, owner and operator of KMEX Kitchen in Cheyenne.
Kim specializes in "Mexican food with a twist" where he uses recipes learned from both his grandmothers whom he was raised with – one who is fully Mexican and the other from Colorado and Mexico. He takes the best of both worlds and makes his own unique recipes, creating dishes such as tamales, tacos and even his own sauce.
In the article, YouFeed's founder and CEO, Dr. Raman Mehrzad, also talks about why he started this company and his mission in making YouFeed the "Uber" of home cooking in Wyoming, eventually expanding to other states.
"As a surgeon during COVID one thing i realized is that life is precious. People really are getting a second chance after this. A lot of people, they don't need a million dollars to get on their feet, but they just need opportunities to make it," Mehrzad said.
You can read full article here. To learn becoming a YouFeed home cook is something for you, apply here.